Perancangan dan Implementasi Virtual Area Network pada Jaringan Universitas Balikpapan
Keywords:
VLAN, Jaringan, Simulasi, PPDIOO.
Abstract
Jaringan komputer di lingkungan Universitas Balikpapan belum adanya jaringan VLAN saat ini , sehinggan perlu di desain jaringan komputer dalam mensupport operasional bagi kampus dan yang lainnya. Simulasi Packet tracer Versi 7.0 digunakan dalam melakukan simulasi perancangan jaringan oleh cisco. Dalam penelitian ini metode yang digunakan memakai PPDIOO (Prepare, Plan, Design, Implement, Operate and Optimize). Hasil dari simulasi perancangan jaringan virtual local area netwotk (VLAN) di peroleh nilai rata-rata 15.42 ms untuk round trip time . dan nilai rata-rata packet loss dalam simulasi ini 0%, maka hasil dari packet Loss 0% masuk dalam kategori (Sangat Baik).  Untuk nilai ra-rata dari time to leave sebesar 130 ms,  Hal ini menunjukkan bahwa perancangan desain jaringan virtual area network (VLAN) layak untuk di lakukan implementasi.
Downloads
Download data is not yet available.
References
T. Rahman, T. R. Zaini, and G. Chrisnawati, "PERANCANGAN JARINGAN VIRTUAL LOCAL AREA NETWORK (VLAN) & DHCP PADA PT.NAVICOM INDONESIA BEKASI," JIKA (Jurnal Inform., 2020, doi: 10.31000/jika.v4i1.2366.
Porime Matondang, Lipur Sugiyanta, and Bachren Zaini, "ANALISIS LAYANAN INFRASTRUKTUR JARINGAN VLAN (VIRTUAL LOCAL AREA NETWORK) DI SMK KARYAGUNA," PINTER J. Pendidik. Tek. Inform. dan Komput., 2020, doi: 10.21009/pinter.4.1.2.
A. Purwanto and B. Soewito, "Optimization problem of computer network using ppdioo," ICIC Express Lett., 2021, doi: 10.24507/icicel.15.07.769.
A. S. Elrashdi, S. E. Khiralla, and S. S. Albaseer, "Development PPDIOO methodology to be compatible with technical projects for computer networks," Int. Sci. Technol. J., 2018.
I. A. Rahman and I. Ikbal, "PERANCANGAN LITESPEED CACHE MENGGUNAKAN METODE PPDIOO DI PT. ABC," Komputa J. Ilm. Komput. dan Inform., 2019, doi: 10.34010/komputa.v8i2.3051.
TIPHON, "Telecomunication and Internet protocol Harmonization Over Network (TIPHON) General Aspects of Quality of Service (QoS)," 1999.
J. Sidabutar, "Desain Jaringan Komputer Terintegrasi Menggunakan Arsitektur Campus LAN," J. Jaring SainTek, 2020, doi: 10.31599/jaring-saintek.v2i1.64.
Z. Miftah, "SIMULASI KEAMANAN JARINGAN DENGAN METODE DHCP SNOOPING DAN VLAN," Fakt. Exacta, 2018, doi: 10.30998/faktorexacta.v11i2.2456.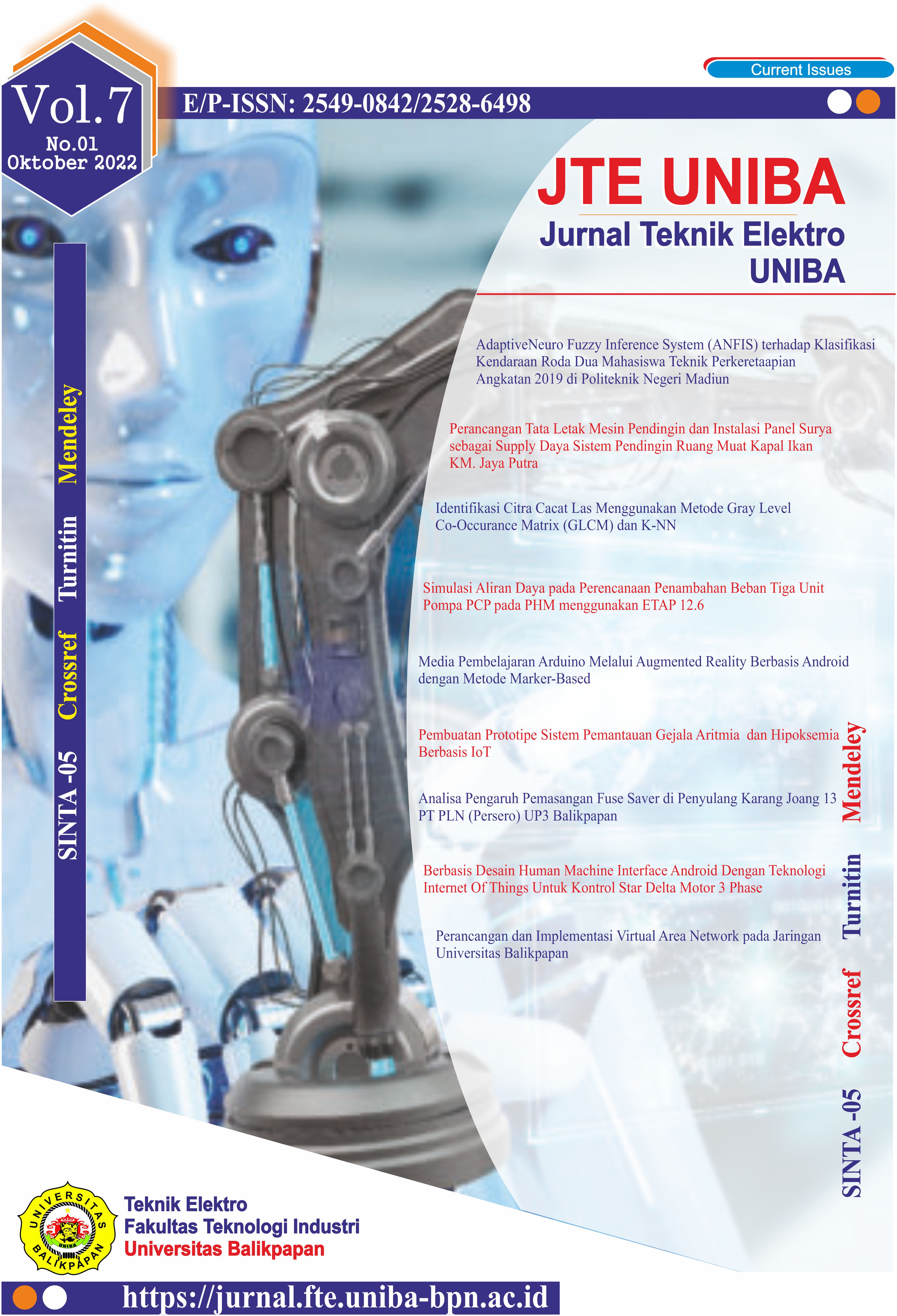 Downloads
License
Copyright (c) 2022 anwar fattah, Habieb Dymiati Badrul Islam
This work is licensed under a Creative Commons Attribution 4.0 International License.