Studi Penetrasi Distributed Generation Pada Sistem Distribusi Bantul Feeder Bantul 07
Abstract
Distribution Generation (DG) atau pembangkit tersebar merupakan pembangkit dengan kapasitas kecil (di bawah 10 MW) yang dapat menyuplai langsung konsumen atau terhubung langsung pada jaringan distribusi. DG ditempatkan biasanya pada bus-bus yang terhubung langsung ke beban. Parameter-parameter yang perlu diperhatikan dalam pemasangan DG antara lain adalah level tegangan dan kerugian daya. Pemasangan DG semakin meningkat di seluruh dunia didorong oleh kebijakan nasional dan internasional yang bertujuan untuk meningkatkan pangsa sumber energi terbarukan dan unit-unit tenaga panas dan mikro yang sangat efisien untuk mengurangi emisi gas rumah kaca dan mengurangi pemanasan global. Penempatan DG dapat mempengaruhi aliran daya dan tegangan pada bus di sistem distribusi. Oleh karena itu, penempatan DG harus diperhitungkan dan direncanakan secara detail agar dapat bekerja secara optimal. Penempatan DG yang tidak optimal dapat meningkatkan losses pada sistem, sehingga berpengaruh terhadap profil tegangan yang akan menurun. Penempatan dan kapasitas DG yang optimal dapat berpengaruh kepada peningkatan profil tegangan, mengurangi losses, meningkatkan kapasitas distribusi, dan meningkatkan keandalan pada sistem. Makalah ini membahas terkait adanya penetrasi dari DG pada sistem yang sudah ada, dalam hal ini kasus yang diambil adalah pada feeder Bantul 07.
References
C. Zhang, J. Li, Y. J. Zhang, and Z. Xu, "Optimal Location Planning of Renewable Distributed Generation Units in Distribution Networks: An Analytical Approach," IEEE Trans. Power Syst., vol. 33, no. 3, pp. 2742–2753, 2018.
A. Ulbig and G. Andersson, "Analyzing operational flexibility of electric power systems," Proc. - 2014 Power Syst. Comput. Conf. PSCC 2014, vol. 72, pp. 155–164, 2014.
G. B. Gharehpetian and S. M. M. Agah, "Distributed Generation Systems: Design, Opearation and Grid Integration," p. 575, 2017.
W. Cole et al., "Variable Renewable Energy in Long-Term Planning Models : A Multi-Model Perspective Variable Renewable Energy in Long-term Planning Models : A Multi-model Perspective," no. November 2017, p. 35, 2017.
P. Denholm et al., "The Role of Energy Storage with Renewable Electricity Generation The Role of Energy Storage with Renewable Electricity Generation," no. January, 2010.
Teleke, S., Jahanbakhsh, F., Katiraei, F., dan Aguero, J.R. Analysis of interconnection of photovoltaic distributed generation. IEEE Industry Applications Society Annual Meeting (IAS), ISSN. 0197-2618, pp. 1-6 Orlando, FL., 2011.
A. Burek, E. Rosolowski, Anti-islanding protection indistributed networks with DG, Distributed PowerNetworks 2004, Conference Publication, pp. 97-104,Wroclaw , September 2004 (in polish).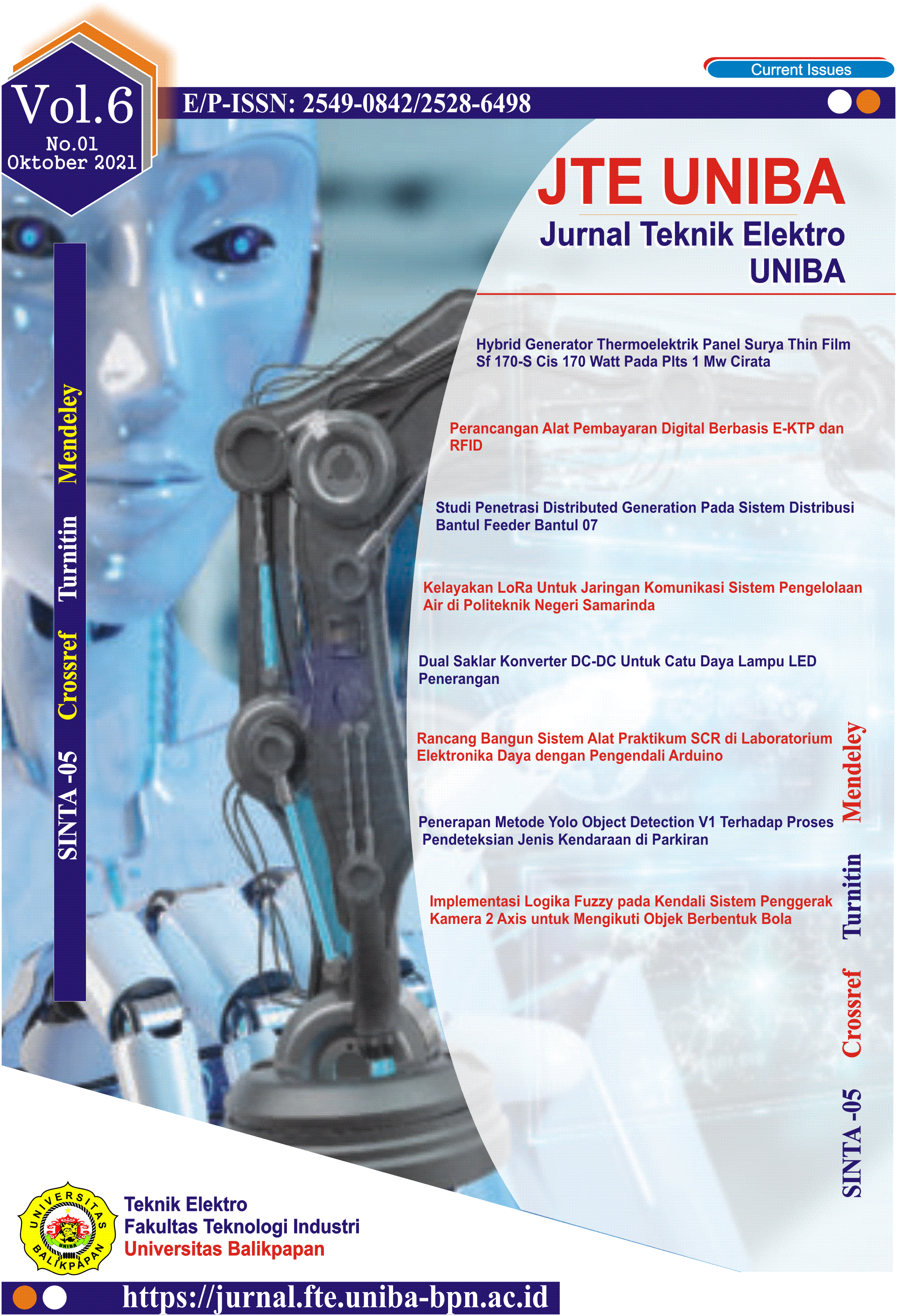 Downloads
License
Copyright (c) 2021 Imron
This work is licensed under a Creative Commons Attribution 4.0 International License.